Leo is a reliable person and a pleasure to work with. Punctual, friendly and easy going.
Regarding his DJ skills, he did a great job when we contacted him to play at one of our events, at Scala (King's Cross); Leo knew how to please the crowd, kept them happy for hours and had the vibe going which was just what we expected from him.
I will surely recommend him and will definitely contact him again in the future.
I booked Leo for a London Fashion Week after show party, in Mayfair (Maddox Club) for high fashion designer House Of Ccuoco, and he was fantastic. Punctual, polite and professional.
The client was hugely impressed with Leo's ability to play a set that worked for the audience and a flexibility to change the music he was playing as the evening progressed.
I would definitely recommend and book Leo for
future events.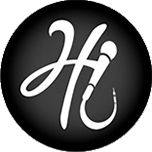 Leo was prompt, organized and professional from the beginning – he took notice of the crowd and played music to suit his audience.
Extremely presentable and held centre stage in our VIP lounge effortlessly.
We plan on having many more events in the future and we would love to invite Leo back again to entertain our guests as our 'resident DJ' of choice!
Thank you Leo!! We highly recommend Basement Recordings for any event!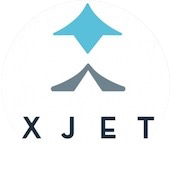 We contacted Basement Recordings for our New Year's Eve party, and our expectations were really high, due to our clientele and location (Royal Festival Hall, Southbank), and Leo did not disappoint...
He was exceptional from the beginning.
He was very professional and flexible with the requests for our 1920's theme night, and he made it all come together, perfectly.
It created a great atmosphere and all my clients & staff enjoyed the night and the music, with the Southbank fireworks display.
I will recommend Basement Recordings & Leo to everyone, it was great.
A great choice for our London Launch Party!
Leo created an awesome atmosphere for our guests and our business partners, Soundcloud.
His attention to detail and superb service-mindedness made it a pleasure to work with him.
Not only did Leo do a great job at the party, he even created a personalised playlist available to download for all guests prior to the event.
Leo is a top choice for any party and we will definitely be in touch for future events.
Thank you so much Leo!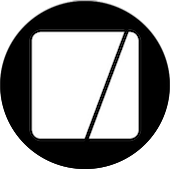 We would like to take this opportunity to thank Basement Recordings for an amazing night at Ibérica La Terraza.
The whole event was a huge success. Very professional attitude, meeting and exceeding our clients' needs and amazing flexibility to play music that worked for the audience.
It was a pleasure to work with Leo, for sure we will recommend Basement Recordings to anyone in need of excellent DJs and won't hesitate about coming back to you in the future.
As event coordinators we are in regular need of top class DJs, so we always recommend Basement Recordings.
Basement Recordings always keep our clients entertained and play the best music for the occasion.